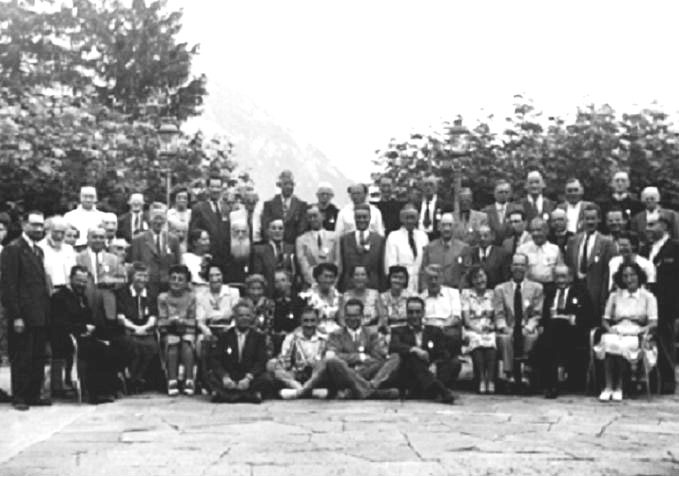 The questions a photo can pose
Who were they? - This is what we may think to ourselves when reading for the first time of the religious leaders who crafted the Seelisberg declaration. And we may want to see a photograph of them. Here they are before us.
And the faces of these Christians and Jews may remind us of that key question - the truth that is the most important of all the truths one can, as Bob Dylan sings, "tell and think and speak and breathe - reflecting it from the mountain so all souls can see it."
We mean the question of why some members of one of the cultures of our human species care and feel responsible for the well-being of the members of cultures, even of religious traditions, not their own.
What is it in the personal experiences of these good people in this photo that set them on their caring path to Seelisberg?
Where does active compassion and social responsibility for the stranger in need come from?
And then there is another question we are asked: "Is it worth risking oneself for this? And if so, how and to what extent?"
Reflect on an experience when you were impressed with someone's compassion or concern for another person, esp. if the other person was different in some way.


"I met one man who was wounded with love,
I met another man who was wounded with hatred."

Bob Dylan - from "A Hard Rain's A-Gonna Fall" - in the album The Freewheeling Dylan (1962) & in Bob Dylan Live 1964.