Association of Friends & Sponsors of the MARTIN BUBER HOUSE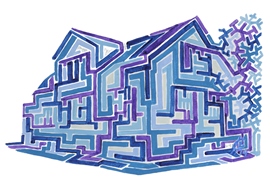 The Association of the FRIENDS AND SPONSORS OF THE MARTIN BUBER HOUSE supports the local cultural and scholarly activities of the Martin Buber House and the International Council of Christians and Jews, whose main office is located in the Martin Buber House. They receive our support for their world-wide engagement in interfaith dialogue, the struggle against antisemitism, xenophobia and prejudice.
Our focus lies on ICCJ's Young Leadership Council (YLC) and their extensive projects, thus investing in the future of the ICCJ.
The Association of the Friends and Sponsors was founded in 1984 to give individuals the unique opportunity to participate in the regional and world-wide work of the ICCJ.
Through your membership you can help us as an individual to fulfill our promise, given 70 years ago, to make the world a better place to live in.
President:
Dr Eva Schulz-Jander
Vice President:
Dr Gertrud Rapp
Association Secretary:
Petra Grünewald-Stangl
Treasurer:
Michael Korn
---