Rev. Dr Bo Sandahl
Sweden | ICCJ Immediate Past President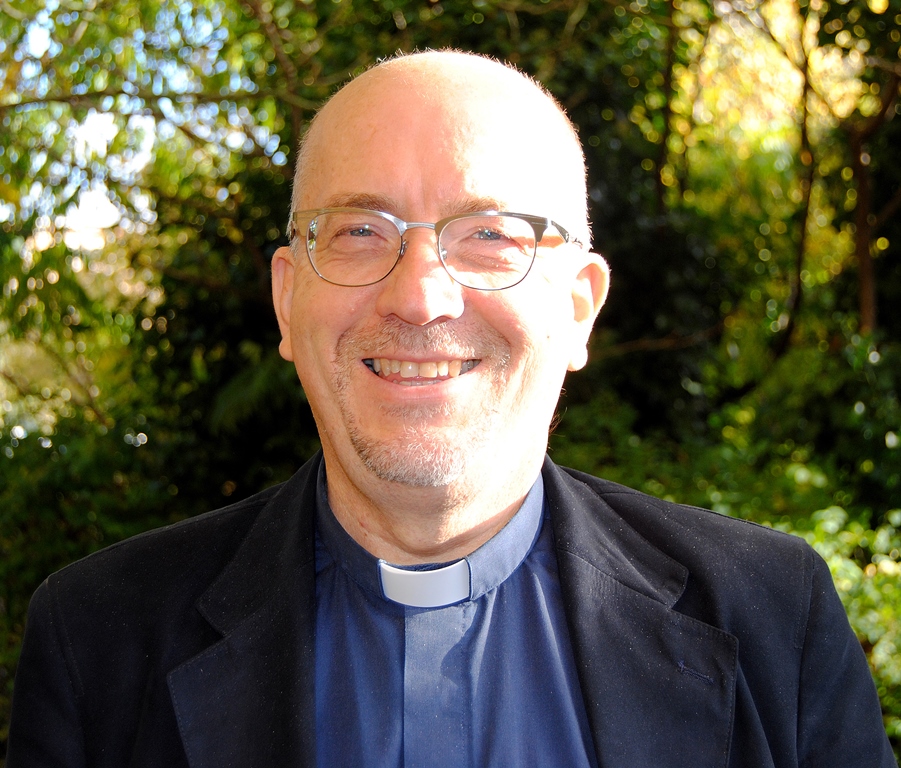 Describe how you became involved in interreligious dialogue and in the ICCJ:
I studied at the Swedish Theological Institute in Jerusalem some 35 years ago, and this was my first encounter with living, vibrant Judaism. This led me to reexamine and revalue many things I had learned as a young, Christian theologian. It opened my eyes to new theological perspectives and my understanding of my own Christian faith was changed. In Jerusalem, I was introduced to the Swedish Council of Jews and Christians for the very first time, and when I returned home to Sweden I joined and has been an active member ever since. When I later became Chairman of the region of South Sweden, one of my goals was to tie our local initiatives to the international work of the ICCJ, and in turn use the knowledge of the ICCJ to enrich our local initiatives.
Tell us something about your first ICCJ conference:
My first international ICCJ conference was Berlin in 2009. I was very impressed by the quality and depth of the theological content of that conference. It was also very enriching to meet such dedicated and knowledgeable persons from around the world, and learn about their organizations.
Tell us briefly about your most powerful ICCJ memory:
The signing of the Berlin document in 2009 is my most memorable ICCJ moment to date. There was a clear vision to bring dialogue forward and the Berlin points are to me a roadmap. It was a hopeful occasion. The document is modern, proactive and crucial to the work of the ICCJ and all its members.
How do you see the ICCJ evolving in the future:
I believe the ICCJ runs on the dedication and knowledge of its individual members. It's crucial that we stay connected to the happenings in our communities, churches and synagogues, and in our educational institutions. People of faith are at the heart of interreligious dialogue in general and the ICCJ in particular, and so are those who conduct research within the fields of theology, religion and interfaith dialogue.
What/which questions are the closest to your heart:
Theological questions of a hermeneutical nature are my core questions. Which meanings do ancient accounts and wordings take on in a new context? As newly elected President of the ICCJ, I am determined to strengthen our organization and to strengthen our outreach to faith- and civic communities in our respective countries.
What is the greatest challenge you think the ICCJ will face in the coming years:
There are many challenges ahead of us, and to name the greatest of them is to me of little use. Rather, let me mention a few: Getting younger generations involved and keeping these individuals involved, given their life circumstances and priorities. Broadening dialogue geographically, reaching more communities, both Jewish and Christian. Gaining the attention and trust of organizations, institutions and communities, allowing interreligious dialogue to make an impact, in people's minds and at various levels in society.
What advice would you give to someone who is just getting involved in the ICCJ:
Connect with our local organization and get involved today. Help strengthen it using your voice and knowledge. Research how interreligious dialogue is conducted in your area. Is there more that can be done? Speak to your local clergy, inspire the study of the unique relationship between Jews and Christians. Dare to ask theological questions. And, always feel welcome to the conferences of the ICCJ, regardless of your proficiency in the tools and language of interreligious dialogue. You'll learn on the way. The most important thing is that you get to know and meet your partners in dialogue.