"We need more young people". This statement is repeated multiple times at every ICCJ conference. Our 2018 conference in Budapest / Kecskemét was no exception. I heard it being stated prior to the Opening Session, during the concluding Festive Dinner some days later, and during the Annual General Meeting of the ICCJ.
For many years, the ICCJ had a standing committee dedicated to dialogue among young people; the Young Leadership Council (YLC). The age brackets for this committee were changed a few times, in order to accommodate an ageing core group, and reach a broader audience. The YLC would arrange its own annual conferences, often back-to-back with the annual ICCJ conference, but not always. During the past 5-7 years, we have seen a development of the YLC conferences, resulting in them being a track within the ICCJ annual gathering.
This year in Hungary, there was no YLC conference, as the ICCJ Executive Board is working on how to move on from here and set feasible goals for the future of young people in inter-religious dialogue. The YLC has been a dwindling group for years, attracting few participants. That being said, the people who attend ICCJ conferences are very diverse. Regardless of how one defines "youth", there is without doubt youth among us.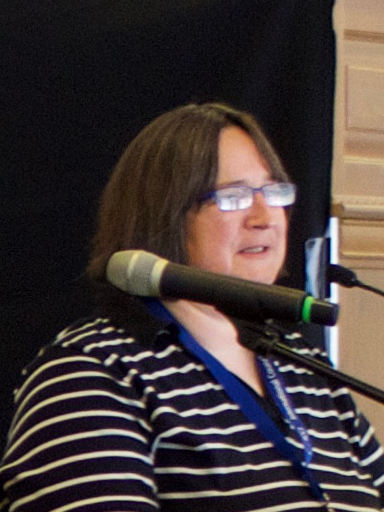 ICCJ General Secretary Anette Adelmann took a creative approach at the end of one of our Budapest plenaries. She asked the young people in the auditorium to please stand up. There was some laughter and movement of chairs, and a few hesitant waves from individuals in the audience. It was as if many in the room were calculating and analysing if they were indeed young, or if they should remain seated. To help with the indecisiveness in the room, Anette Adelmann created a temporary definition of youth, and asked all below 40 years of age to stand up. That was easier, and there were indeed numerous "youngsters" in the audience. Had I not been assigned to gather this group for lunch, I might not have stood up when asked. Indeed, I still fit within the last age bracket of the YLC, and I have a number of years left before I reach 40 - I am young, but am I a "youth"? So, who are these young people we keep talking about and searching for?
Following Anette's experiment, we did have lunch together. We were joined by Dr Peter Pettit, and had a lovely time talking for over an hour. If we were to create a new type of youth group - would we want to exclude those over 40? I suspect we would miss out on some great conversations.
Seeing as our Hungarian conference contained an element of searching for this illusive youth, there were a number of brilliant ideas that popped up during buzz groups and coffee breaks. However, I do think our definition of "youth" grew each day. One delegate suggested catering to active young people by shortening sessions and doing more walking. But who were those pacing the back of the room during long sessions, stretching and keeping active? Mostly middle aged people. Who were hitting the gym at the hotel early morning? People in their fifties and sixties. Another delegate suggested more cultural events, watching soccer and going out for a beer. I'd say almost everyone ages 18-100 enjoys that from time to time. If "youth" equals energy, restlessness, fun-lovingness and long nights of talking, the epitome of youth would be the late Rev. Armin Ihle of blessed memory. I always felt slightly middle-age in his company.
Youth, I think we can all agree by now, is very hard to measure or pin-point. With the greater movement and freedom many of us enjoy today, traditional timelines of studies, careers and starting families do not apply as they did in the past.
I am confident in saying that we needn't search for a fountain of youth within the ICCJ, as we already have a fountain of BELONGING. This is what we need to cultivate further. Former ICCJ President and dialogue veteran Dr Debbie Weissman has always stressed the importance of including rather than excluding. The ICCJ has evolved past needing a Women's Group, as we do not need to ask men to leave the room in order to talk about gender equality. I feel strongly that the same goes for youth initiatives. Let's be creative, let's evolve as an organization. But let's embark on this quest bearing in mind the brilliant presentation on Youth and Dialogue that was held in Kecskemét by Hector Acero Ferrer. He quoted Mary Boys, stating that "Dialogue is the art of conversation across boundaries of difference" (read his paper here).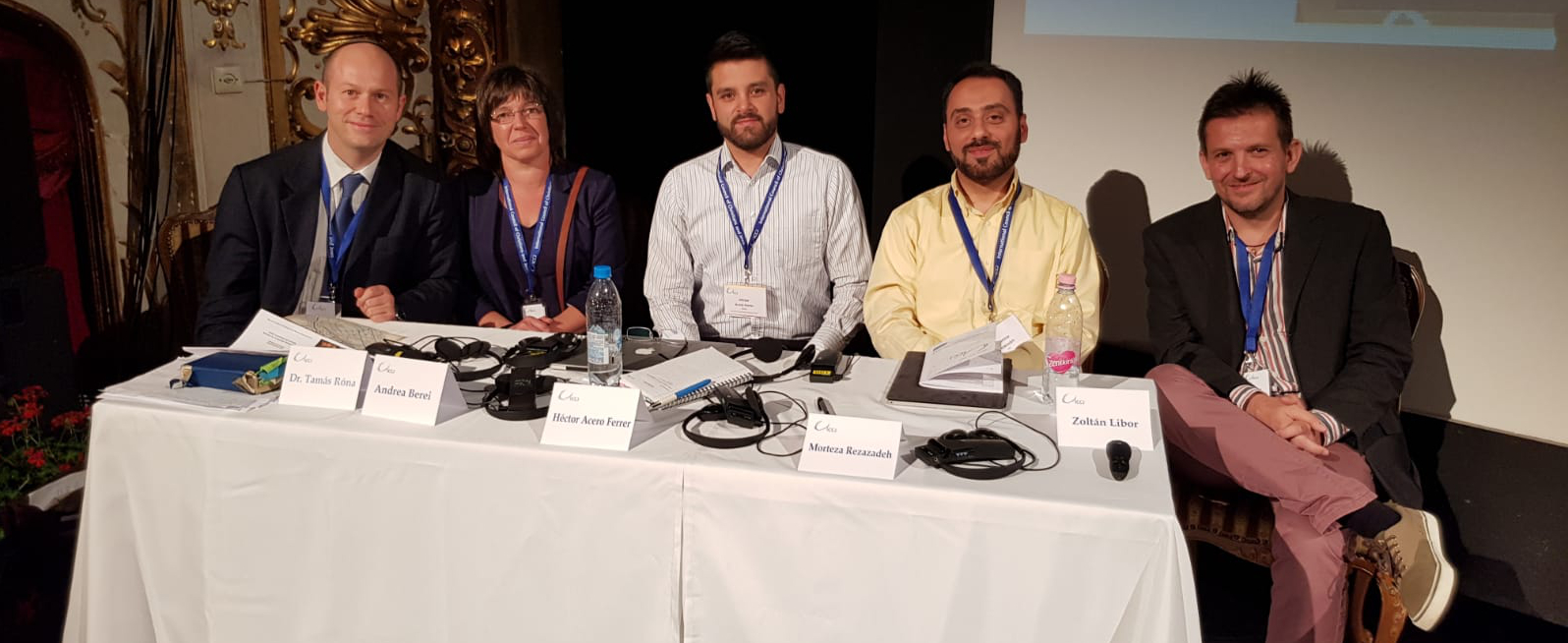 Speakers of the Plenary Session "Opportunities for Jewish-Christian and Interfaith Dialogue with Youth: Perspectives of Young Professionals"
f.l.t.r.: Tamás Róna (moderator) and Andrea Berei (both Hungary), Héctor Acero Ferrer (Canada), Morteza Rezazadeh (Iran), Zoltán Libor (Hungary)
We, the ICCJ, cannot cater to each and every thinkable group out there. What we can do however, is continue to develop the art of conversation, with the unique combination of knowledge of the past and ambitions for the future that has defined the work of the ICCJ and its members during the past 70 years. Despite not finding a fountain of youth in Budapest, it's safe to say that we made great progress this year. We welcomed guests from countries such as Iran and Singapore for the first time in the history of our organization. Numerous delegates attended their very first ICCJ conference this year. By involving more people in the art of conversation, we will without doubt pave the way for a dialogue that has less to do with boundaries and brackets, and more to do with making genuine connections and learning from our neighbour.

Editorial remark: A third and last conference report by Nike Snijders entitled "Where is my neighbour?" will follow soon ...
---
Keynotes, papers, lectures, and pictures of the ICCJ 2018 conference in Hungary can be found here.
---
Please note:
The views, opinions, and conclusions expressed by the author of this article do not necessarily represent the views of the ICCJ, its Executive Board, or its national member organizations.