During our time in Philadelphia we had the pleasure of working closely with the Dialogue Institute at Temple University, and received support from their Director of Global Education, Dr. Racelle Weiman. We were also able to hear from Dr. Rebecca Mays and Dr. Julia Sheetz-Willard, who each facilitated sessions on interfaith dialogue that influenced our planning for Uruguay. Additionally, the president of the Dialogue Institute and founder of the Journal of Ecumenical Studies, Dr. Leonard Swidler, was able to talk with us over lunch about the continued importance of interfaith dialogue and share how the conversation has changed over the course of his career.
We also had the pleasure of connecting with ICCJ Vice President Dr. Philip Cunningham, a professor at St. Joseph's University and director of the Institute for Jewish-Catholic Relations. Phil joined us for lunch while we met with members of the Religious Leaders Council of Greater Philadelphia. It was a great opportunity to talk about the vision of the YLC as we work toward growth in the coming years.
Lastly, we were able to reconnect with YLC conference participants from previous years who helped us brainstorm for the 2014 YLC and find our way around the beautiful "city of brotherly love." We are thankful to everyone who lent support to us during our time in Philadelphia!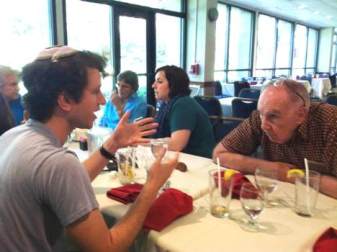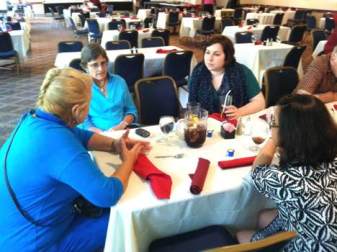 Photos: Brad Seligmann